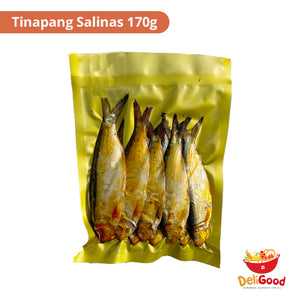 Freshly smoked Premium Salinas fish from Bataan

-Vacuum-Sealed Freshness
-Light smoky flavor and great tasting
-Good For 2 People

Introducing our premium smoked Salinas fish from Bataan, now available for you to enjoy at home! Each fish is carefully smoked to perfection and vacuum-sealed for optimal freshness. With its light smoky flavor and delectable taste, this smoked fish is sure to be a crowd-pleaser. Perfect for sharing, one pack is good for 2 people. Get yours today and savor the flavor of Bataan's finest smoked fish.